Mazes and Amazements: Borges and Western Philosophy (Hispanic Studies: Culture and Ideas #76) (Paperback)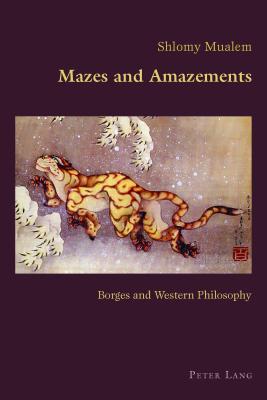 Mazes and Amazements: Borges and Western Philosophy (Hispanic Studies: Culture and Ideas #76) (Paperback)
This book is not available online.
Other Books in Series
This is book number 76 in the Hispanic Studies: Culture and Ideas series.
Borges gained his first lessons in philosophy from his father while still a young boy - an intimate home schooling that grew into a long-term obsession. Its ubiquitous presence in his thought and writing has made him one of the most distinctive literary philosophers in the West, expressing itself in a wide-ranging array of fictional essays, metaphysical parables, philosophical poetry, and multifaceted literary artifacts. In contrast to the prevailing perception of Borges as a dogmatic sceptic for whom philosophy serves solely aesthetic or rhetorical purposes, this volume proposes a novel approach for understanding Borges as an intellectual, together with an interpretive structure for comprehending his work, based on a systematic examination of the complex relations between literary writing and Western philosophy in his oeuvre. Offering a reading of selected Borgesian texts in the light of the Western philosophers of whom he is most enamoured, and analyzing the way in which philosophical theories underpin his texts, it illustrates the fundamental tension of Borges' writing as a manifestation of what he calls the intellectual instinct.
Shlomy Mualem is Head of the Department of Comparative Literature at Bar-Ilan University. His principal fields of interest, informed by a comparative and interdisciplinary perspective, are literature and philosophy and their interrelation, spanning such figures and fields as Jorge Luis Borges, Greek and modern philosophy, aesthetics, East-West theories, and Kabbalistic poetics.