Loving's the Strange Thing: Jungian Individuation in the Fairy Tales of Carmen Martín Gaite (Hispanic Studies: Culture and Ideas #77) (Paperback)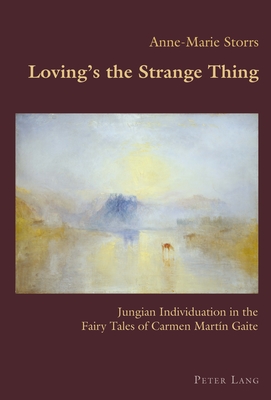 Loving's the Strange Thing: Jungian Individuation in the Fairy Tales of Carmen Martín Gaite (Hispanic Studies: Culture and Ideas #77) (Paperback)
$101.81
Special Order - Subject to availability
(This book is nonreturnable. Nonreturnable books may take up to 3 weeks to ship. All sales final.)
Other Books in Series
This is book number 77 in the Hispanic Studies: Culture and Ideas series.
This groundbreaking volume argues that Carmen Mart n Gaite and Carl Jung form an ideal combination. All the main features of the Jungian individuation process are present in the Spanish writer's fairy tales: dreams, shadow figures, wise men and women, the Self, anima and animus. Mart n Gaite has been described by the critic Salustiano Mart n as trying to offer human beings a different way. In this accessible new study, Anne-Marie Storrs claims that this way is found through the process of individuation - the psychological development of a unique individual - and that aspects of the process are imaginatively depicted in the three shorter fairy tales, El castillo de las tres murallas, El pastel del diablo and Caperucita en Manhattan, and in the novel so closely linked with Hans Christian Andersen's tale, La reina de las nieves.
Drawing on the work of Jungian writers to clarify and illuminate its argument, this book takes an entirely new perspective on Mart n Gaite's work and, in doing so, challenges the prejudice and suspicion that too many in the humanities and beyond continue to experience when they come face to face with Jung.