Entender El Artivismo (Hispanic Studies: Culture and Ideas #81) (Paperback)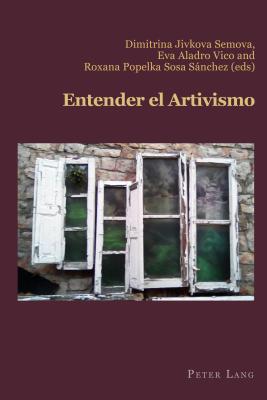 Entender El Artivismo (Hispanic Studies: Culture and Ideas #81) (Paperback)
This book is not available online.
Other Books in Series
This is book number 81 in the Hispanic Studies: Culture and Ideas series.
En todas las reas, las personas con voluntad de cambio y desarrollo social utilizan las formas art sticas y la creatividad para conmover la esfera p blica, atraer la atenci n, tomar poder sobre los espacios urbanos y generar nuevos lenguajes y voces sociales. El activismo art stico involucra a personalidades creadoras de todas las culturas, se enra za en ideas pol ticas esenciales, moviliza ideas de cambio e igualdad social e interesa a las generaciones m's j venes, en un esp ritu que rompe las barreras acad micas y las distinciones profesionales.
La creatividad activista con frecuencia ha sido percibida como pr xima a la categor a del outsider art que engloba el arte producido por no artistas donde el contexto espec fico ser a la protesta pol tica y/o la experimentaci n social. El artivismo tiene sus ra ces en las vanguardias art sticas (dada, futurismo, surrealismo, etc.) y el posterior desarrollo y auge en la d cada de los a os sesenta y setenta del pasado siglo (performance, happening, body art, land art, video art o arte conceptual), que, muchas veces, nace de una especie de desmaterializaci n del objeto art stico.
Este libro se centra en pr cticas de creatividad activista de Espa a, Chile, Per , Reino Unido, Colombia, etc. que tienen que ver con los actuales fen menos de crisis discursiva, ideol gica, pol tica, econ mica, financiera. Entender el artivismo, un concepto que, nada m's pronunciarlo, despierta un amplio abanico de sensaciones.