Borges and Space (Hispanic Studies: Culture and Ideas #41) (Paperback)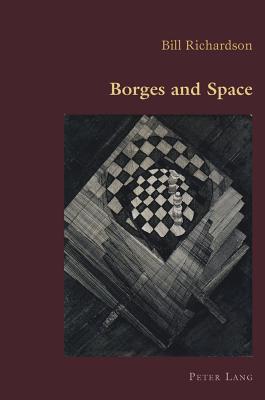 Borges and Space (Hispanic Studies: Culture and Ideas #41) (Paperback)
This book is not available online.
Other Books in Series
This is book number 41 in the Hispanic Studies: Culture and Ideas series.
This book examines the relevance of the concepts of space and place to the work of Jorge Luis Borges. The core of the book is a series of readings of key Borges texts viewed from the perspective of human spatiality. Issues that arise include the dichotomy between 'lived space' and abstract mapping, the relevance of a 'sense of place' to Borges's work, the impact of place on identity, the importance of context to our sense of who we are, the role played by space and place in the exercise of power, and the ways in which certain of Borges's stories invite us to reflect on our 'place in the universe'. In the course of this discussion, crucial questions about the interpretation of the Argentine author's work are addressed and some important issues that have largely been overlooked are considered. The book begins by outlining cross-disciplinary discussions of space and place and their impact on the study of literature and concludes with a theoretical reflection on approaches to the issue of space in Borges, extrapolating points of relevance to the theme of literary spatiality generally.
Bill Richardson is Professor of Spanish at the National University of Ireland, Galway. Previously Senior Lecturer in Spanish at Dublin City University, he has been a visiting professor at numerous universities in Spain, Latin America, the UK and the USA. He has published on Spanish language, translation and linguistics, contemporary Spanish society and a number of modern Spanish and Latin American authors. Currently, his research is focused mainly on the study of literary and linguistic issues of relevance to space and deictic reference in Spanish.