El Imaginario Patagonia: Ensayo Acerca de la Evolución Conceptual del Espacio (Hispanic Studies: Culture and Ideas #39) (Paperback)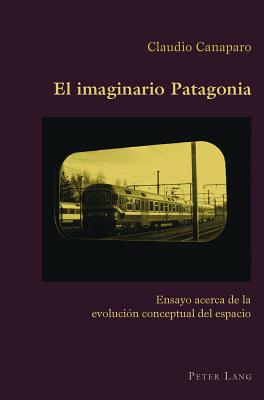 El Imaginario Patagonia: Ensayo Acerca de la Evolución Conceptual del Espacio (Hispanic Studies: Culture and Ideas #39) (Paperback)
$146.44
Special Order - Subject to availability
(This book is nonreturnable. Nonreturnable books may take up to 3 weeks to ship. All sales final.)
Other Books in Series
This is book number 39 in the Hispanic Studies: Culture and Ideas series.
Este libro constituye un estudio y an lisis de la manera en que un espacio geogr fico se transforma en espacio intelectual, en imaginario y en concepto. De modo m's concreto, este trabajo considera el movimiento, del terreno al concepto, como un desplazamiento caracter stico de las zonas perif ricas del planeta, es decir, del modo en que las llamadas culturas subalternas se forman. Y bajo estas condiciones el libro es asimismo un ejercicio especulativo acerca del significado del pensamiento y de las expresiones en que el mismo puede ser desarrollado y transmitido en dichas reas perif ricas.
El autor realiza un exhaustivo recorrido por las formas materiales y conceptuales que, a trav's de las historiograf as y las cronolog as, la noci n de Patagonia ha ido adquiriendo hasta su formulaci n actual. En este sentido el libro presenta una aproximaci n hol stica a todos los elementos que pueblan un espacio o, dicho con m's precisi n, a todos los elementos que, a partir de una construcci n espacial, generan un sistema conceptual sobre el que se desarrolla no's lo una forma de percibir, sino tambi n un estilo de pensamiento . Por ltimo, el libro ofrece una metodolog a que permite reflexionar sobre el significado mismo del ensayo como forma local y espec fica del pensamiento, en cuyo caso el libro constituye una continuaci n de los trabajos previos del autor.