Power, Place and Representation: Contested Sites of Dependence and Independence in Latin America (Hispanic Studies: Culture and Ideas #45) (Paperback)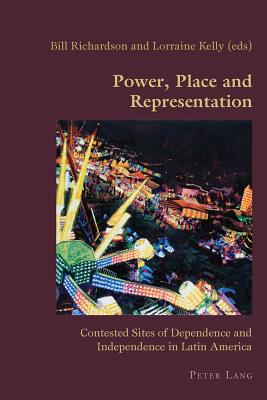 Power, Place and Representation: Contested Sites of Dependence and Independence in Latin America (Hispanic Studies: Culture and Ideas #45) (Paperback)
$110.25
Special Order - Subject to availability
(This book is nonreturnable. Nonreturnable books may take up to 3 weeks to ship. All sales final.)
Other Books in Series
This is book number 45 in the Hispanic Studies: Culture and Ideas series.
Questions about dependence and independence are of crucial importance in relation to Latin America, given the region's history and its current situation. They are particularly relevant at this time, with the bicentenary of independence being celebrated throughout the region. This book examines central issues relating to these two notions in the Latin American context, offering twelve different studies of the themes in question, six of which cover sociology and politics and six of which examine topics in literary and cultural studies. The breadth of the subject matter considered in the volume reflects the wide range of issues that the ideas of dependence and independence raise in this political and geographical context, including, among others: identity, hegemony, wealth and poverty, discursive power, the role of civil society, language and gender. The contributors offer new insights into the fields examined, from discussions of the significance of cultural products such as literary works and films to a consideration of the validity of the concept of independence to ongoing efforts to alleviate poverty and assert national autonomy. As a uniquely interdisciplinary and multi-focused collection of essays, the book offers readers an excellent overview of these issues as they relate to Latin America today.
Bill Richardson is Professor of Spanish at the National University of Ireland, Galway. Previously Senior Lecturer in Spanish at Dublin City University, he has been a visiting professor at several European and American universities. He has published books and articles on Spanish and Latin American literature, translation studies and contemporary Spanish society. His most recent book is Borges and Space (Peter Lang, 2012). Lorraine Kelly is a lecturer in Spanish at the National University of Ireland, Galway, and has previously lectured at University College Cork, the University of Limerick and the Dublin Institute of Technology. Her research and teaching is primarily in the area of Latin American literature and she has published articles and book chapters on Mexican women writers. She is the co-leader of the 'Gender, Discourses and Identities' cluster of the NUI Galway - University of Limerick Gender Research Consortium.