Baroja: La Novela Como Laberinto (Hispanic Studies: Culture and Ideas #48) (Paperback)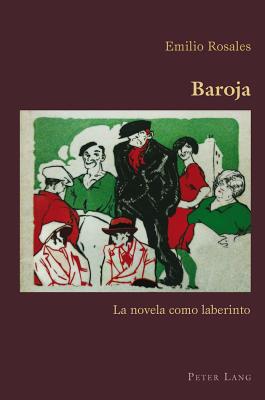 Baroja: La Novela Como Laberinto (Hispanic Studies: Culture and Ideas #48) (Paperback)
$92.13
Special Order - Subject to availability
(This book is nonreturnable. Nonreturnable books may take up to 3 weeks to ship. All sales final.)
Other Books in Series
This is book number 48 in the Hispanic Studies: Culture and Ideas series.
El presente libro se aproxima a la obra de P o Baroja combinando los estudios literarios con la Est tica. Esta aproximaci n novedosa permite formarse una idea m's completa de su pensamiento y de su concepci n de la novela, incidiendo en la estrecha relaci n que existe entre ambos aspectos.
Por una parte, esta perspectiva muestra con claridad hasta qu punto el pensamiento barojiano trasciende ese pesimismo nihilista con el que siempre se lo ha identificado. Por otra, permite comprender mejor su concepto de la novela, donde se alteran profundamente todos los elementos de las formas narrativas heredadas para orientarse hacia la b squeda de una novela abierta. Finalmente, el presente estudio se detiene en una parte esencial pero algo olvidada de la obra barojiana: sus numerosas novelas de aventuras. A trav's de ese g nero menor desarroll Baroja de manera muy libre sus presupuestos est ticos y perfil los aspectos m's positivos de su pensamiento.
Todos estos temas sirven para destacar la enorme coherencia est tica de la obra barojiana y para insertarla en su contexto (la proximidad a la est tica del 98 y las diferencias con Ortega, que superan la conocida pol mica sobre la idea de novela), destacando igualmente su importancia en la literatura posterior.