El Debate Historiográfico Sobre El Fin de la Historia de Francis Fukuyama (Hispanic Studies: Culture and Ideas #64) (Paperback)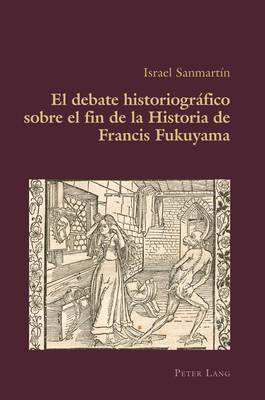 El Debate Historiográfico Sobre El Fin de la Historia de Francis Fukuyama (Hispanic Studies: Culture and Ideas #64) (Paperback)
This book is not available online.
Other Books in Series
This is book number 64 in the Hispanic Studies: Culture and Ideas series.
La discusi n sobre la tesis de el fin de la Historia de Francis Fukuyama es uno de los debates intelectuales m's importantes que han acontecido en el mundo acad mico en los ltimos treinta a os. Este libro reconstruye y estudia historiogr ficamente, desde una perspectiva hisp nica, ese debate centrado en el triunfo del capitalismo como sistema definitivo en la evoluci n ideol gica de la humanidad. Para hacerlo, la investigaci n parte de un an lisis de los contextos de producci n y recepci n de la teor a de Fukuyama. El objetivo es entender qu dice la tesis, c mo se gener y la forma en la que se difundi . El resto del trabajo es un di logo entre los cr ticos de Fukuyama, el propio autor estadounidense y los acontecimientos y contextos en los que discurre la pol mica. Las tres formulaciones que genera el autor de la teor a de el fin de la Historia est n conectadas con los diferentes planos del debate. As , lo pol tico, lo hist rico y lo historiogr fico son herramientas fundamentales para profundizar en los autores a los que Fukuyama dec a que recurr a, como eran Hegel, Marx y Nietzche. Pero tambi n para reconocer su verdadera ascendencia intelectual, que lo localizaban junto a Avineri, Koj ve o Strauss. El resultado es la identificaci n de cuatro Fukuyamas. El koj viano y el straussiano son los m's importantes. Aunque no debemos de desde ar al postmoderno y al neoconservador. Por ltimo, todo el libro tiene una reflexi n de fondo. Esta tiene que ver con la posibilidad de escribir una historia sin una matriz teleol gica. De ah que se plantee la posibilidad de construir relatos historiogr ficos en base a objetivos de la historia m viles y plurales, que sustituir an a los m's especulativos y grandilocuentes fines de la Historia.