Desigualdades, Diferencias Y Experiencias de (No) Pertenencia En Educación: Perspectivas Transdisciplinares En Contextos de Diversidad (Hispanic Studies: Culture and Ideas #70) (Paperback)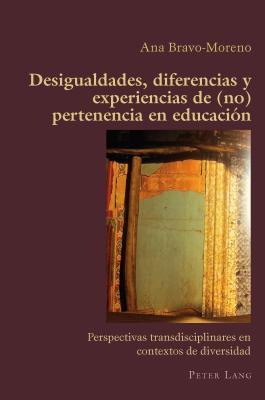 Desigualdades, Diferencias Y Experiencias de (No) Pertenencia En Educación: Perspectivas Transdisciplinares En Contextos de Diversidad (Hispanic Studies: Culture and Ideas #70) (Paperback)
This book is not available online.
Other Books in Series
This is book number 70 in the Hispanic Studies: Culture and Ideas series.
Este libro trata de comprender la complejidad irreducible y de efectos diversos presentada desde varios ejes de diferenciaci n que se entrecruzan en el contexto espec fico de la escuela. Se examina c mo se producen y cambian las diferencias y c mo stas afectan a la articulaci n y transformaci n de identidades individuales y agendas socio-educativas de las escuelas. En segundo lugar, se analiza c mo las escuelas pueden o no crear oportunidades y entornos de aprendizaje donde los j venes obtengan un buen rendimiento y alcancen sus expectativas, examinando los procesos que les posibilitan escapar o no de las desigualdades estructurales y promover la movilidad social. En tercer lugar, este libro refleja experiencias educativas en Europa y Am rica que describen sistemas educativos, procesos y resultados diversos dentro de un mismo Estado, y a la vez entre pa ses, examinando pr cticas educativas e ilustrando las relaciones entre educaci n y contextos socioculturales. Una cuesti n que enmarca este libro es hasta qu punto pueden las teor as a gran escala ilustrar los procesos locales que sostienen la diferencia, la desigualdad y las relaciones de poder. Se revela que estos procesos no producen efectos uniformes ni homog neos. Enfoc ndonos en c mo los j venes construyen significados y remodelan relaciones de g nero, clase y procesos de racializaci n y etnizaci n en interacci n con la escuela y la familia, es una forma de responder y reflexionar sobre este dilema.