El Mundo Ingaramo (Hispanic Studies: Culture and Ideas #69) (Paperback)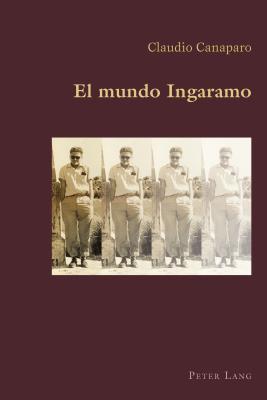 El Mundo Ingaramo (Hispanic Studies: Culture and Ideas #69) (Paperback)
This book is not available online.
Other Books in Series
This is book number 69 in the Hispanic Studies: Culture and Ideas series.
Este escrito constituye el primer trabajo dedicado enteramente a la obra casi in dita del escritor Elias Ingaramo. Al mismo tiempo es un an lisis, tambi n el primero en su tipo, dedicado al hecho que una buena parte de la historia intelectual y conceptual en los mbitos perif ricos del planeta se realiza de forma extraterritorial, no ya como fen menos ideol gicos o pol ticos (exilios, etc.), sino de forma m's sistem tica, colectiva y por m ltiples y complejas razones. En este sentido Ingaramo pertenece a una di spora de Am rica Latina, en realidad, a una poblaci n ambulante y planetaria que's lo recientemente comienza a ser reconocida como tal. Bajo estas condiciones la obra de Ingaramo posee un inter's y relevancia que superan lo meramente literario y alcanza la categor a de pensamiento, como ya es tradici n en no pocos autores de Am rica Latina.