A Civil War of Words: The Cultural Impact of the Great War in Catalonia, Spain, Europe and a Glance at Latin America (Hispanic Studies: Culture and Ideas #72) (Paperback)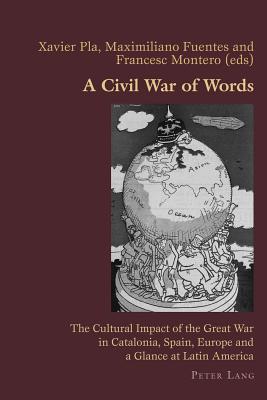 A Civil War of Words: The Cultural Impact of the Great War in Catalonia, Spain, Europe and a Glance at Latin America (Hispanic Studies: Culture and Ideas #72) (Paperback)
This book is not available online.
Other Books in Series
This is book number 72 in the Hispanic Studies: Culture and Ideas series.
This book offers a transdisciplinary perspective on the cultural impact of the Great War in the Mediterranean territories. With a comparative approach, the great variety of representations of the 'theatre of war' are presented, as well as their impact in journalism and fiction of the following decades.