A Civil War of Words: The Cultural Impact of the Great War in Catalonia, Spain, Europe and a Glance at Latin America (Hispanic Studies: Culture and Ideas #72) (Paperback)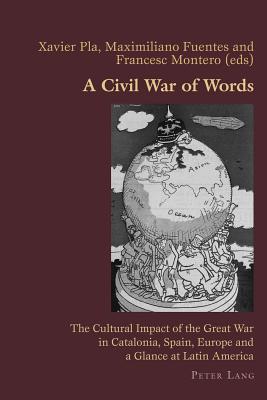 A Civil War of Words: The Cultural Impact of the Great War in Catalonia, Spain, Europe and a Glance at Latin America (Hispanic Studies: Culture and Ideas #72) (Paperback)
This book is not available online.
Other Books in Series
This is book number 72 in the Hispanic Studies: Culture and Ideas series.
The Great War did not only mark the history of the twentieth century: to a large extent, the conflict also affected culture and literature in Europe and the rest of the world. This collection of essays aims to provide the reader with a broad and transdisciplinary perspective on the cultural and political impact of the Great War. Using a comparative approach and focusing on Catalonia and Spain, this volume reflects the enormous variety of representations of the 'theatre of war' in both neutral and belligerent countries, causing a significant rejuvenation in fiction and journalistic genres in the subsequent decades.
This book features essays by some of the most important specialists in the First World War from Spain, Italy, Portugal, the United Kingdom and Latin America, who, in the centenary of the conflict, provide an innovative critical approach to this crucial event in contemporary history.