The Colombian Political Novel 1951-1987: A Critical Contribution (Hispanic Studies: Culture and Ideas #71) (Paperback)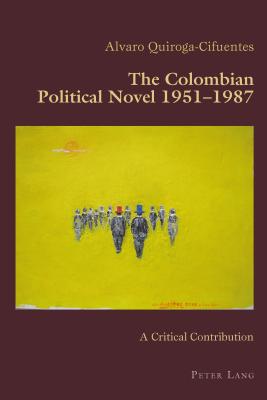 The Colombian Political Novel 1951-1987: A Critical Contribution (Hispanic Studies: Culture and Ideas #71) (Paperback)
This book is not available online.
Other Books in Series
This is book number 71 in the Hispanic Studies: Culture and Ideas series.
This book explores the environment and cultural context of Colombian political novels published between 1951 and 1987. Challenging the label of novelas de la violencia , the author analyses them as products of their own historical time and takes into account their broader implications, such as their representation of the society they narrate. These novels are shown to be the product of political and ideological issues: the real preoccupations of the writers were the balance of power, social dysfunctionality and the need for reform in a society transitioning from rural to urban. These issues are traced in a close reading of representative novels, in which feature letrados and intellectuals and their role in the evolution of society, culture, literature and power in twentieth-century Colombia. With its critical-theoretical approach, this book constitutes a significant and innovative contribution to the debate on Latin American culture and literature.