Negotiating Love in Post-Revolutionary Nicaragua: The Role of Love in the Reproduction of Gender Asymmetry (Hispanic Studies: Culture and Ideas #15) (Paperback)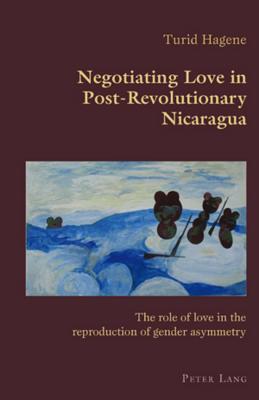 Negotiating Love in Post-Revolutionary Nicaragua: The Role of Love in the Reproduction of Gender Asymmetry (Hispanic Studies: Culture and Ideas #15) (Paperback)
This book is not available online.
Other Books in Series
This is book number 15 in the Hispanic Studies: Culture and Ideas series.
This book explores the issue of love and its place in the reproduction of gender asymmetry in Nicaragua. The theme is discussed in the context of specific religious and work practices, living arrangements, gender values and norms, and the gender practices and legislation of the Sandinista revolution.
The study uses lifeworld phenomenology as its theoretical approach, placing people's own experience center stage. Therefore, a case study of the Esperanza sewing cooperative is presented, built on life stories, interview materials and participant observation with the cooperative women and their husbands. The material and discursive practices and emotional experiences of men and women are examined in this particular socio-cultural setting. How do we account for the highly unequal bargains the women strike with their husbands, accepting large material responsibilities and time-share love even if they experience this as emotionally hurtful? The study testifies to women's autonomy in family maintenance and religious practices, an autonomy which seems to falter in the fields of love and sexuality; some of the men and women, however, negotiate subtle changes in gender norms and values.
The Author: Turid Hagene is associate professor working on Latin American contemporary history, gender issues and democracy and participation at the Center for Multicultural and International Studies, Oslo University College. She was educated at the University of Oslo, University of Stockholm, and the National Autonomous University of Mexico (UNAM), where she has also been a visiting researcher. She has worked in international cooperation in Uganda and Nicaragua.