Mexican Travel Writing (Hispanic Studies: Culture and Ideas #9) (Paperback)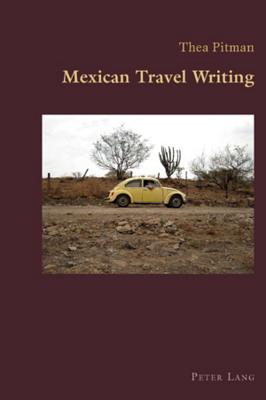 Mexican Travel Writing (Hispanic Studies: Culture and Ideas #9) (Paperback)
$86.69
Special Order - Subject to availability
(This book is nonreturnable. Nonreturnable books may take up to 3 weeks to ship. All sales final.)
Other Books in Series
This is book number 9 in the Hispanic Studies: Culture and Ideas series.
This book is a detailed study of salient examples of Mexican travel writing from the nineteenth and twentieth centuries. While scholars have often explored the close relationship between European or North American travel writing and the discourse of imperialism, little has been written on how postcolonial subjects might relate to the genre. This study first traces the development of a travel-writing tradition based closely on European imperialist models in mid-nineteenth-century Mexico. It then goes on to analyse how the narrative techniques of postmodernism and the political agenda of postcolonialism might combine to help challenge the genre's imperialist tendencies in late twentieth-century works of travel writing, focusing in particular on works by writers Juan Villoro, H ctor Perea and Fernando Solana Olivares.
The Author: Thea Pitman was awarded her Ph.D. from University College London in 1999 for a thesis on the tradition of Mexican travel writing, out of which this volume has gradually evolved. She has also published a number of articles on the subject. Current research projects include the study of Latin American cyberliterature and cyberculture, as well as issues of comparative postcolonial experiences, with a particular focus on the relations between Africa and the Americas. She teaches Latin American Studies in the School of Modern Languages and Cultures at the University of Leeds.