Reading Iberia: Theory/History/Identity (Hispanic Studies: Culture and Ideas #11) (Paperback)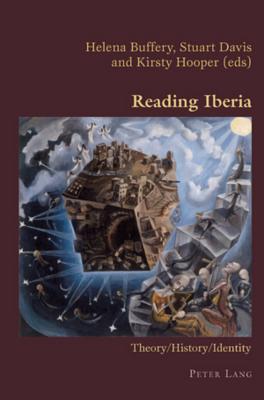 Reading Iberia: Theory/History/Identity (Hispanic Studies: Culture and Ideas #11) (Paperback)
This book is not available online.
Other Books in Series
This is book number 11 in the Hispanic Studies: Culture and Ideas series.
This book is an edited volume of eleven specially-commissioned essays by a range of established and emerging UK-based Hispanists, which assess recent developments in the disciplines falling under the umbrella of 'Iberian Studies'. These essays, which cover a wide range of time periods and geographical areas, but are united by the common question of what it means to 'Read Iberia', offer an invigorating critique of many of the critical assumptions shaping the study of Iberian languages and literatures.
This volume offers a timely intervention into the debate about the current repositioning of language/literature disciplines within the UK university. Its intellectual starting point is the need for a committed and incisive re-evaluation of the role of literature and the way we teach and research it. The contributors address this issue from a diverse range of linguistic, cultural and theoretical backgrounds, drawing on both familiar and not-so-familiar texts and authors to question common reference points and critical assumptions. The volume offers not only a new and invigorating space for reimagining Iberian Studies from within, but also - through its commitment to interdisciplinary debate - an opportunity to raise the profile of Iberian Studies outside the community of academic Hispanists.