Geo-Epistemology: Latin America and the Location of Knowledge (Hispanic Studies: Culture and Ideas #23) (Paperback)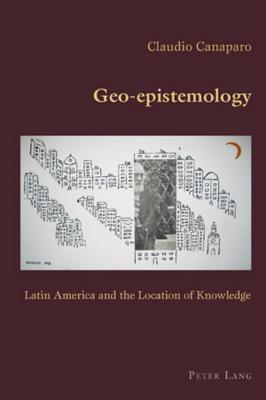 Geo-Epistemology: Latin America and the Location of Knowledge (Hispanic Studies: Culture and Ideas #23) (Paperback)
$113.56
Special Order - Subject to availability
(This book is nonreturnable. Nonreturnable books may take up to 3 weeks to ship. All sales final.)
Other Books in Series
This is book number 23 in the Hispanic Studies: Culture and Ideas series.
This book is about the formation and development of Latin America as name, idea and concept, as well as the wider concepts of location, knowledge and the relationship between them. Latin America is not only a subject or an academic construct, it is also a perspective from which subjectivities are established, knowledge is developed and narratives are produced. This study argues that epistemology cannot exist in abstract terms, despite traditional academic arguments to the contrary. Therefore the author uses 'Latin America' to anchor his more general arguments in a particular location and calls this approach 'geo-epistemology'.
The author discusses how the specificity of a particular location can contribute to the establishment of both a method of formulating human knowledge and the boundaries of what can be known. The text explores the relationship between philosophy, geography and geometry, and analyses the notions of science, empire and colonialism. In response to the contemporary debate on 'space of thinking', the author proposes a new concept of 'reversal thinking', which leads to an examination of the roles of language and writing from an epistemic point of view.