Asian Christian Theologians in Dialogue with Buddhism (Religions and Discourse #11) (Paperback)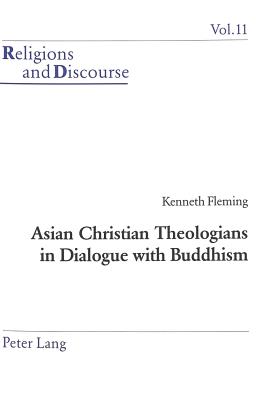 Asian Christian Theologians in Dialogue with Buddhism (Religions and Discourse #11) (Paperback)
$133.69
Special Order - Subject to availability
(This book is nonreturnable. Nonreturnable books may take up to 3 weeks to ship. All sales final.)
Other Books in Series
This is book number 11 in the Religions and Discourse series.
This book is a study of three of Asia's most respected contemporary theologians - Kosuke Koyoma, Choan-Seng Song, and Aloysius Pieris. It gives an introduction to Asian Buddhism and the Christian dialogue with Buddhists in Asia. Furthermore, it examines the work of each theologian in detail, looking at the method and content of their dialogue, and outlining its impact upon their respective theologies. The book provides a critique of their dialogue and engages with the theological issues that have emerged. In areas such as religious identity, theological method and liberation theology it is shown that their conversation with Buddhism contributes to the development of a genuinely Asian theology, and moreover raises important challenges to the worldwide theological community, churches and to those engaged in interreligious dialogue.
The Author: Kenneth Fleming is a Scottish theologian. From 1982 to 1986 he lived with a Japanese Buddhist order and was ordained as a monk. He worked for the Church of Christ in Thailand as a mission partner of the Church of Scotland from 1993 to 1997. He received a doctorate in theology from Edinburgh University in 2000. He currently works for the Theological Institute of the Scottish Episcopal Church.